Posted by admin Comments Off

on Fire Damage Clean-up in Spring Valley, CA

Carpentry
Fire Damage Clean-up in Spring Valley, CA
Despite being in the business of fire damage restoration, we truly hope and pray that no one has to experience such tragedy with their home or business. We understand this is not a good time for you and hope to revive your space as best as we could if not better. Fires are destructive and move unbelievably fast. There are ways to prevent fire from spreading in your home.
Fires alone can be very destructive, and if it coupled with smoke then it can cause severe damage and also can cause the broken windows, property ruined and water damage as well. If that happens, one will think of tear down everything and start over from scratch and build up again, but, DryTech, your fire damage restoration service provider in Spring Valley, CA can effectively give you your space in pre-loss condition, just you have to call up the restoration service and begin the clean up as soon as possible for effective and best results.
Test your smoke alarms regularly
Inspect all heating sources
Keep oven and stove clean
Don't leave stove/oven unattended for long
Inspect your dryer
Maintain all cords
Properly store flammable products
Blow out candles, close, better yet unplug electric candles
Caution with fireplace
Keep extinguishers around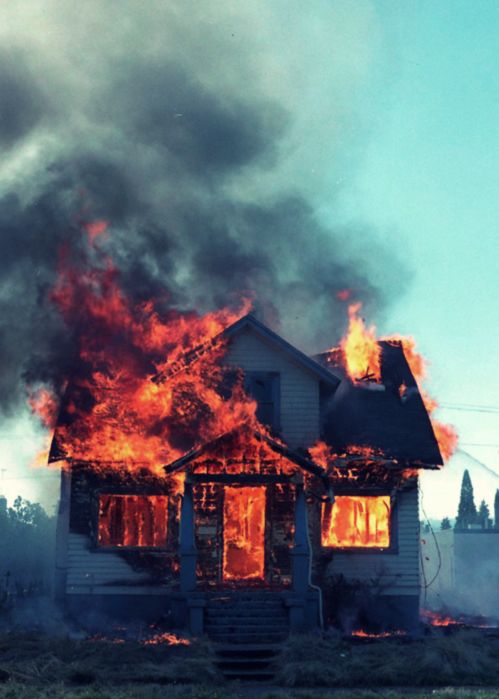 How your home does get effected by a Fire Damage?
There is nothing more devastating than losing your items or even people to fires. Fire leaves permanent damage, physical items become soot and not everything can be recovered exactly the way it was once. It's important to help prevent fires, you owe it to yourself and your family to be cautious. We help repair the damage the fire leaves on your home or business space. It's vital to remove smoke damage and soot, also any odor. If the cost to restore damaged items is less than the cost to replace them, we keep you updated, and safely remove these items to get salvaged at our warehouse while we sanitize and clean the site affected.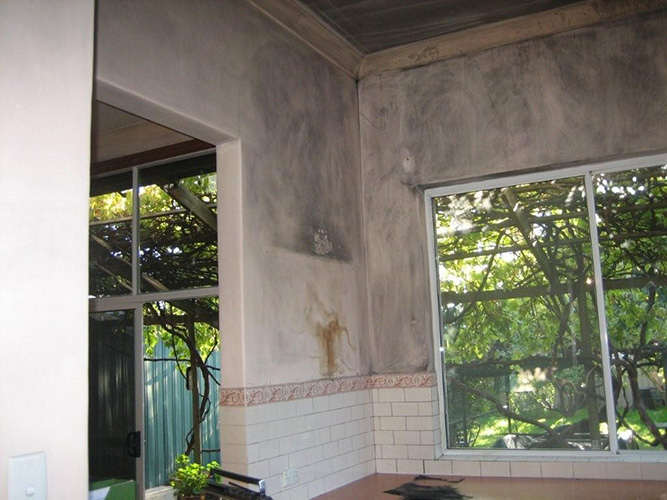 Should I Hire a Fire Damage Clean up Professional?
Fire damage cleanup is complex and a methodical process that should be left up to the professionals. If you try to tackle this yourself it could become challenging and problematic. No one should enter a structure once it's been demolished by fire, it is not safe even if it seems so from the outside. Additionally inhaling soot can cause severe lung issues, it's best to leave the professionals to handle this. Not to mention soot isn't something that can be wiped, it requires the right tools and expertise to get rid of successfully. Most importantly, you'll have the peace of mind when working with a professional company like DryTech, there's an entire inspection process that we follow to ensure your space is ready to use again.
The DryTech Fire Restoration Process
Our fire damage restoration process consists of many small steps that complete the entire fire restoration project. However, it's easy to look at the project from a high level by identifying the core components of the fire restoration process.
1. Fire Damage Assessment
Conducting a thorough assessment of the extent and severity of fire damage is crucial to creating an effective fire damage restoration plan. Our team will carefully inspect the affected areas to determine the extent of the damage and identify areas that require immediate attention. We will prioritize restoration efforts based on the severity of the damage and ensure that any potential safety hazards are addressed first. By conducting a detailed assessment, we can create a comprehensive restoration plan that addresses all the damage and ensures that your property is restored to its pre-fire condition as quickly and efficiently as possible.
2. Cleanup and Debris Removal
After the assessment, the next step in fire damage restoration is cleanup and debris removal. The restoration team will remove debris and damaged items to create a safe workspace. This step is crucial in ensuring the safety of the restoration team and the occupants of the property. Once the debris has been removed, the team will begin to clean surfaces affected by fire and smoke damage. This includes removing soot, ash, and other debris from surfaces to prevent further damage. Specialized equipment and cleaning agents are used to thoroughly clean all affected areas, including carpets, furniture, and walls.
3. Smoke and Soot Removal
After the cleanup and debris removal, the next step in fire damage restoration is smoke and soot removal. Soot and smoke can penetrate deeply into porous surfaces, leaving behind a stubborn residue that can cause health problems and unpleasant odors. Therefore, specialized equipment such as air scrubbers, thermal foggers, and ozone generators are used to remove smoke and soot residue from all affected surfaces and areas. This process is crucial in ensuring the complete removal of all smoke and soot residue to prevent health issues and odors. Professional restoration companies have the necessary equipment and expertise to carry out this step effectively, leaving your property clean and odor-free.
4. Structural Damage Repair
Structural damage caused by fire can compromise the safety and stability of a building. Therefore, it is crucial to address any damage promptly and efficiently. Our fire damage restoration team will assess the extent of the structural damage and develop a comprehensive plan for repairs. We will work diligently to restore your property to its pre-fire condition, ensuring that all repairs comply with building codes and safety regulations. Our team has the expertise and experience needed to tackle any structural repairs needed to get your property back to a safe and livable condition.
5. Odor Removal
Odor removal is a critical step in the fire damage restoration process. Smoke odors can linger for a long time after a fire, making it difficult to live or work in the affected area. A professional fire damage restoration company will use specialized equipment and techniques to remove smoke odors from the property. This includes the use of air scrubbers, ozone generators, and thermal foggers to neutralize and eliminate the odors. The restoration team will ensure the air quality of the property is safe and free of harmful particles, making it safe for occupants to return to the property
6. Restoration and Reconstruction
After the cleanup and odor removal process, the final step before inspection and approval is the restoration and reconstruction of the property. This involves replacing any components that were damaged or destroyed during the fire, such as flooring, windows, or walls. Our team of experts will work with you to ensure that the restoration is completed in a timely and efficient manner, and that the final result is a property that looks and feels like it did before the fire. We use high-quality materials and workmanship to ensure that your property is restored to its pre-fire condition, and we always strive for complete customer satisfaction.
7. Inspection and Approval
After all the restoration work is done, the restoration company will conduct a final inspection to make sure that everything has been restored to its pre-fire condition. Any necessary touch-ups or corrections will be made at this point. Once everything has been thoroughly inspected, the restoration company will obtain necessary approvals and certifications from local authorities and insurance companies. These approvals and certifications provide proof that the property is safe to occupy and has been fully restored to its pre-fire condition. With the final inspection and approvals, the fire damage restoration process is complete, and the property is ready for use once again.
Need Fire Damage Cleanup and Restoration in Spring Valley, CA? Call DryTech Today!
Give us a call! We're at your fingertips. DryTech knows exactly how to revive the damage and will be happy to help answer any questions. Your comfort matters the most to us, and we're here to listen to your needs and help the remediation process be hassle-free. Let's get your property back to normal!